Lawn Mowing & Maintenance
Commercial Lawn Mowing Services Fort Worth
Regular Lawn Trimming for Fort Worth, Benbrook, White Settlement, and Aledo Businesses
At Denmark Lawn, we view every blade of grass as a testament to our commitment to excellence. Our commercial lawn mowing services in Fort Worth, Benbrook, White Settlement, and Aledo are designed to ensure your business landscape is not only lush and green but also radiates professionalism and attention to detail.
We know how a well-manicured lawn can enhance your property's aesthetic appeal and make a lasting first impression. That's why we provide comprehensive mowing services that cover everything from precise grass cutting to neat edging along walkways and flower beds. Partner with us to keep your commercial property looking its best, creating a space that your clients, customers, and employees will love.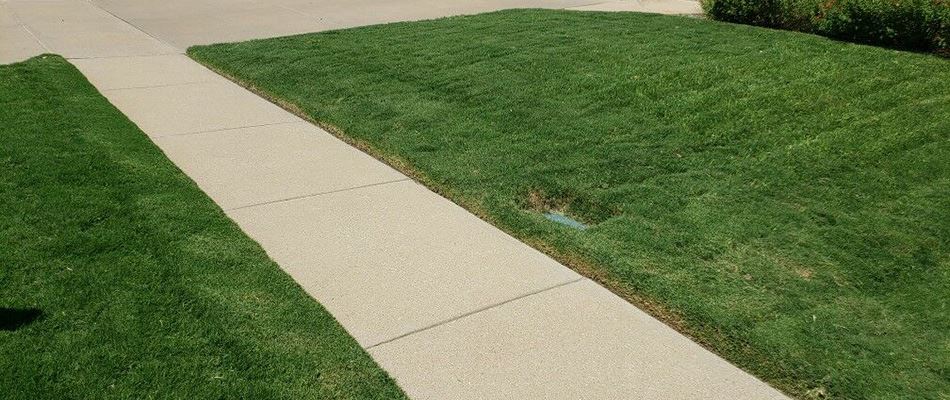 Recent Work
When you choose Denmark Lawn, you can know you're working with a team that is dedicated to getting the job done right the first time.
Hear From Our Happy Customers
At Denmark Lawn, your satisfaction is our priority! See for yourself what our customers have to say about working with us.
"My experience with Denmark Lawn was exceptional and superb. The entire crew transformed my lawn from a heavily-laden mound of leaves into a beautifully landscaped yard. I give them an A+. Thank you!"

- Patty C.

"This is a great lawn service I absolutely loved the work they do. Chris and Chase where courteous and did the best job I would definitely recommend them."

- Meleisha G.

"They were awesome and did an outstanding job. Very professional, just an all around a great company to work with!"

- Jasmine V.
Seasonal Lawn Maintenance for Commercial Properties
The Denmark Lawn team understands that each season brings unique challenges and requirements for lawn care. That's why we offer seasonal lawn maintenance services to ensure your commercial property looks pristine and attractive all year round. Whether it's preparing your lawn for the harsh winter months or giving it the care it needs to thrive in the summer heat, our team is equipped to manage it all efficiently.
During spring, we focus on aeration and fertilization to revitalize your lawn after the long winter and prepare it for the upcoming growth season. When summer arrives, our attention shifts to more frequent mowing and watering, all the while keeping an eye out for signs of pests or diseases that may take advantage of the warm weather. In the fall, we'll prepare your lawn for the cold winter months ahead with services such as leaf removal, soil conditioning, and proper fertilization. Our dedicated team of professionals is committed to providing your commercial property with the care it needs to flourish in every season.