Residential Lawn Care & Landscaping Services in Fort Worth, TX
Helping Homes in Fort Worth, Benbrook, White Settlement, and Aledo Stay Healthy and Look Beautiful
Denmark Lawn is here to help make your landscape dreams a reality. With over 13 years of experience caring for homes in Fort Worth, Benbrook, White Settlement, Aledo, and the surrounding areas, we're not just your local lawn care experts—we're your neighbors committed to creating lush, vibrant spaces right next door.
Every home deserves a lawn that's healthy, green, and well-maintained. But we also understand that lawn care can be time-consuming and complex. Our team of licensed and insured professionals is extensively trained to ensure top-quality service every time. From regular mowing and trimming to more specialized services like pest control and waste removal, we offer a comprehensive range of solutions designed to meet and exceed your lawn care and landscaping needs. With Denmark Lawn, you can sit back, relax, and let us handle the care and cultivation of your property.
To learn more about our Fort Worth residential lawn care and landscaping services and to request a free estimate, call Denmark Lawn at (817) 631-5751 today!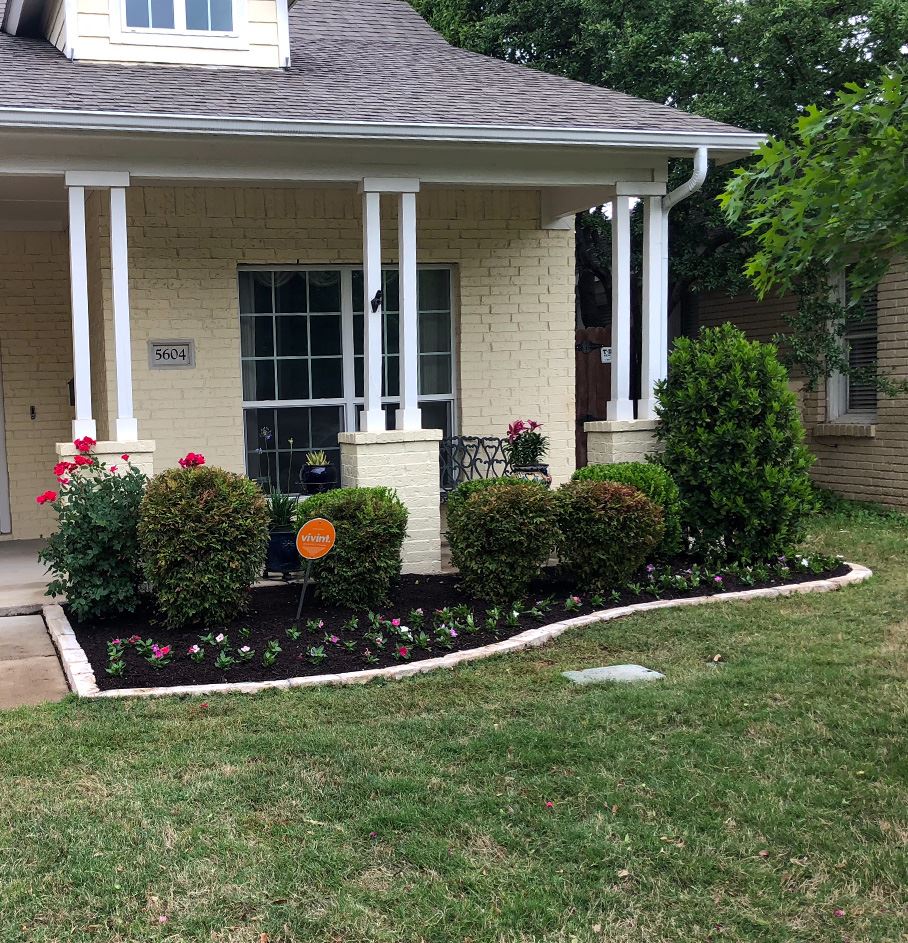 Hear From Our Happy Customers
At Denmark Lawn, your satisfaction is our priority! See for yourself what our customers have to say about working with us.
"My experience with Denmark Lawn was exceptional and superb. The entire crew transformed my lawn from a heavily-laden mound of leaves into a beautifully landscaped yard. I give them an A+. Thank you!"

- Patty C.

"This is a great lawn service I absolutely loved the work they do. Chris and Chase where courteous and did the best job I would definitely recommend them."

- Meleisha G.

"They were awesome and did an outstanding job. Very professional, just an all around a great company to work with!"

- Jasmine V.
What Parts of Your Home Can We Help You Customize and Care For?
Grass: Our team can create a lush, verdant lawn that's the envy of your neighborhood. We provide routine mowing, fertilizing, and aeration services to promote healthy grass growth.
Flowers and Shrubbery: We can design, plant, and maintain a variety of floral and shrubbery arrangements that enhance your property's curb appeal. Our experts can also advise on the best plant species for your specific soil, sunlight conditions, and seasonal atmosphere.
Irrigation Systems: We provide repair, inspection, and maintenance services for effective irrigation systems that ensure your lawn and plants get the right amount of water they need without wastage.
Holiday Lighting: Our team can brighten your home during the festive season with professional holiday light installation services. We cater to your specific preferences and ensure a safe and hassle-free setup.
And more!
Experience everything that our residential lawn care and landscaping specialists have to offer – call (817) 631-5751 or contact Denmark Lawn online to request service in Fort Worth, Benbrook, White Settlement, or Aledo!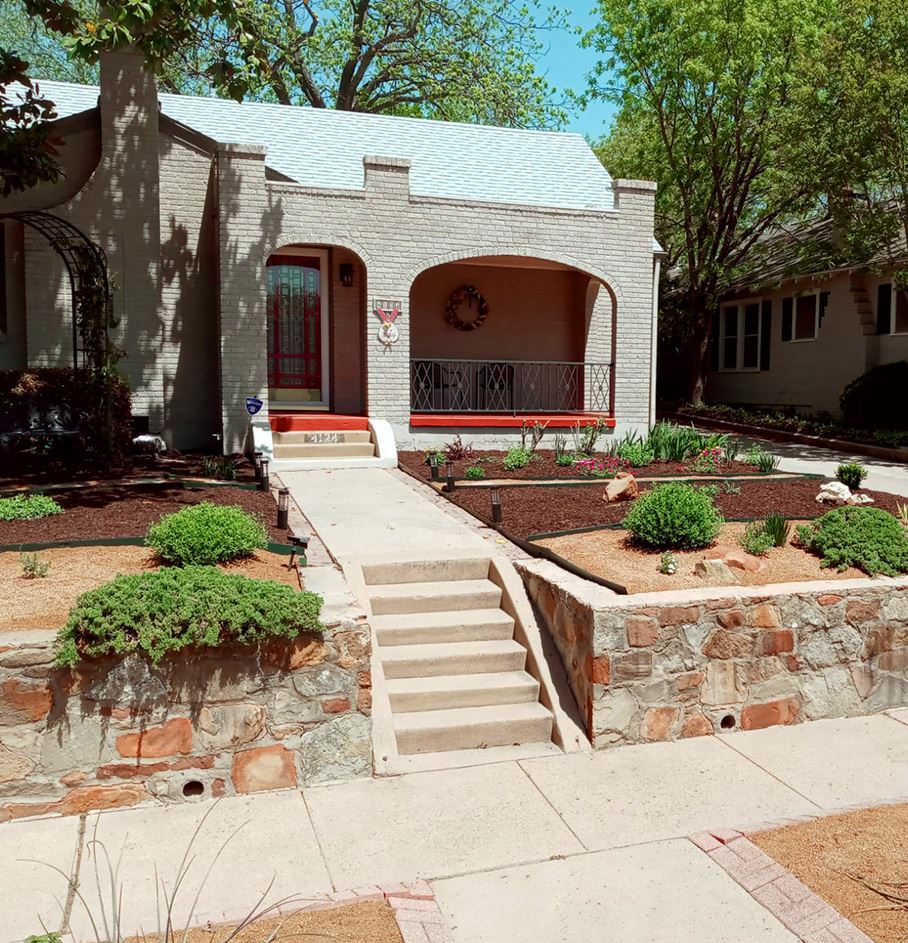 Why Choose Denmark Lawn?
Over 700 customers across Fort Worth have picked Denmark Lawn to provide their lawn, landscaping, cleanup, and seasonal services.
Giving Back to The Community

We give back to our community by providing lawn care and holiday lighting services to families in need.

Family-Owned & Operated

Denmark Lawn is family-owned and operated on strong core values we live and work by.

13+ Years of Experience

We've been Fort Worth's top lawn care and landscape services provider since 2009.

Licensed, Insured, Vetted Pros

We make it easy for you to have confidence in the team you call.

Offering 100% Free Quotes

Get started by giving us a call and setting up a free estimate.

100% Iron-Clad Guarantee

We're so confident you'll be happy with our services, we guarantee it.