Commercial Lawn Care & Maintenance Services Fort Worth
Creating Welcoming Green Spaces for Businesses in Fort Worth, Benbrook, White Settlement, and Aledo
Running a business is a demanding task, and the last thing you need on your plate is worrying about keeping your property's lawn in order. That's where Denmark Lawn comes into play, taking the arduous ongoing tasks associated with lawn care and maintenance off your shoulders. Our professionals are experts in creating and maintaining picturesque landscapes that reflect your commitment to quality and excellence.
We understand that the exterior of your business is the first impression that clients have, and we're here to ensure it's a great one. Denmark Lawn's commercial services are designed to enhance your property's aesthetic appeal while you focus on what you do best - running your business. Trust us to provide you with eye-catching green spaces that speak volumes about your business's commitment to quality and professionalism.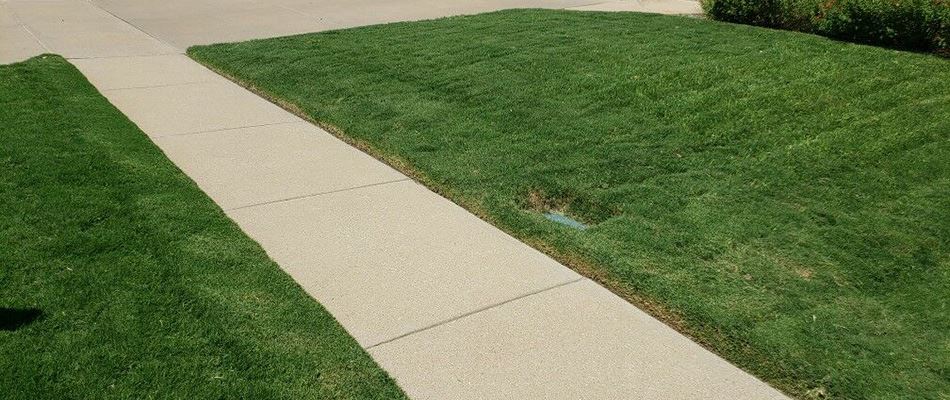 Recent Work
When you choose Denmark Lawn, you can know you're working with a team that is dedicated to getting the job done right the first time.
Hear From Our Happy Customers
At Denmark Lawn, your satisfaction is our priority! See for yourself what our customers have to say about working with us.
"My experience with Denmark Lawn was exceptional and superb. The entire crew transformed my lawn from a heavily-laden mound of leaves into a beautifully landscaped yard. I give them an A+. Thank you!"

- Patty C.

"This is a great lawn service I absolutely loved the work they do. Chris and Chase where courteous and did the best job I would definitely recommend them."

- Meleisha G.

"They were awesome and did an outstanding job. Very professional, just an all around a great company to work with!"

- Jasmine V.
Customized Care for Multiple Lawn Types
At Denmark Lawn, we understand that every lawn is unique and has specific needs. That's why we offer customized care for various types of commercial lawns. Whether it's a sprawling corporate campus, a small office complex, or a multi-use property, our team has the knowledge and expertise to handle it all. We assess each lawn's individual characteristics, including grass type, soil composition, and existing landscape features, to develop a tailored care plan that promotes optimal growth and health.
Our customized approach extends beyond just mowing and maintenance. We invest time in understanding your lawn's unique ecosystem- from the soil's micro-organisms to the insects and birds it attracts. Based on this understanding, we devise eco-friendly pest control, fertilization, and disease management strategies that are effective while minimizing the impact on the environment and local wildlife.