Lawn Disease Control in Fort Worth
Lawn Disease Control in Fort Worth, TX & Surrounding Areas Like Aledo & White Settlement
We offer curative treatments that are effective against take-all root rot, brown patch, and more.
Here at Denmark Lawn, we provide a reliable lawn disease control service to residential and commercial properties, as well as HOAs, in Fort Worth, Aledo, White Settlement, and other nearby communities in Texas. We offer highly effective curative treatments to eliminate fungal diseases, including take-all root rot, brown patch, and more. However, they can't reverse the damage your turf already sustained, which is where our lawn care services come in! Our team can help it recover after a fungal infection and build up its strength again through fertilization and aeration. That way, we can restore its health and beauty, so it looks like there was never a lawn disease in the first place!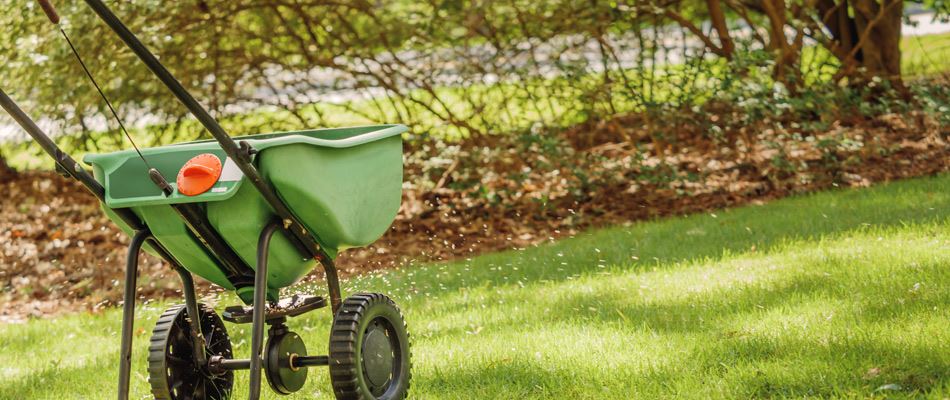 We offer curative lawn disease control treatments proven to eliminate fungal infections.
We know that dealing with lawn diseases can be a frustrating and time-consuming task. That's why we're here to help! We start by assessing your turf to determine which disease is harming it. We've been tackling lawn diseases in the Fort Worth, TX, area for 13 years, so we have all the necessary knowledge and expertise to identify the symptoms and which fungal infection is causing them. Once we diagnose the problem, we'll administer our highly effective treatments to stop the spread in its tracks. That way, it doesn't cause any additional damage, and your lawn can focus on recovering.
To learn more about our Fort Worth lawn disease control and to request a free estimate, call Denmark Lawn at (817) 631-5751 today!
Recent Work
When you choose Denmark Lawn, you can know you're working with a team that is dedicated to getting the job done right the first time.
Hear From Our Happy Customers
At Denmark Lawn, your satisfaction is our priority! See for yourself what our customers have to say about working with us.
"My experience with Denmark Lawn was exceptional and superb. The entire crew transformed my lawn from a heavily-laden mound of leaves into a beautifully landscaped yard. I give them an A+. Thank you!"

- Patty C.

"This is a great lawn service I absolutely loved the work they do. Chris and Chase where courteous and did the best job I would definitely recommend them."

- Meleisha G.

"They were awesome and did an outstanding job. Very professional, just an all around a great company to work with!"

- Jasmine V.
Call us today to schedule our lawn disease control service.
At Denmark Lawn, we take pride in our commitment to customer satisfaction and our ability to provide a reliable and effective lawn disease control service. We offer this service to homes, businesses, and HOAs in Fort Worth, TX, and surrounding communities, such as Aledo and White Settlement.
If you're looking for a team that you can trust to get the job done right and eliminate fungal diseases from your turf, give us a call today at (817) 631-5751 and schedule our lawn disease control service.