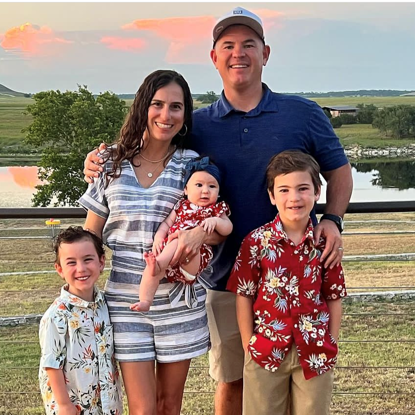 Caitlin Denmark Business Support Analyst
Caitlin Denmark is a dedicated Business Support Analyst at Denmark Lawn. She has a background in healthcare spanning over a decade. She received a Bachelor of Science degree from TCU and a Master's degree from UT Southwestern Medical Center and brings a strong educational foundation to her role.
Her career journey has been fueled by a desire to support her family business. Caitlin is a detail-oriented, highly organized, contentious professional who excels in implementing and optimizing systems and processes. She cares deeply about the work-life of the employees and is driven by a commitment to ensuring the company operates efficiently, ultimately benefiting both the dedicated team and the community they serve.
With her expertise in process improvement and unwavering support for the company's visionary owner, Caitlin is an invaluable asset dedicated to the success and well-being of Denmark Lawn.
Outside of work, Caitlin treasures the time spent with her family, cheering on her boys at soccer games, and relishing the moments as her baby girl grows. She looks forward to seeing the growth of Denmark Lawn and the positive impact the company will have on the Fort Worth community.
Our Family
When we're not running the business we are raising our two boys, Clark and Cruz. If you see us walking around the neighborhood (Westworth Village) with the double stroller and our two dogs, stop us and say hi!